Permission to Write | Installment #3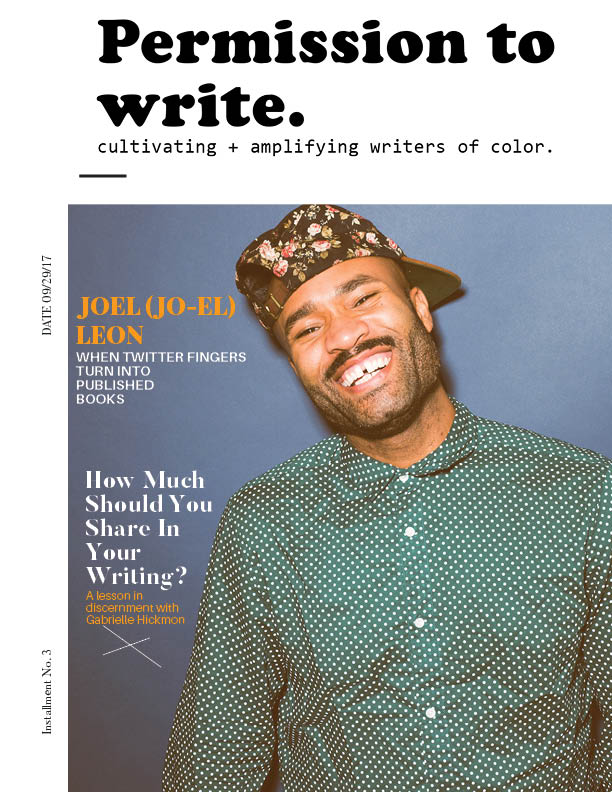 Permission to Write | Installment #3
In this 3rd Installment of Permission to Write, we caught up with with Writer and Author Joel L. Daniels to talk about his career, maintaining confidence as a writer and his new book, "A Book About Things I Will Tell My Daughter."
The issue also features:
Using Discernment in Writing with Gabrielle Hickmon
Creating Your Own Lane with Megan of Black Freelance
Morning Pages - Journaling Prompts
And much more.
Your purchase helps support our mission of amplifying the voices of writers of color! We hope that you enjoy this latest issue.